Research based strategies. Personalized service.
Lyons Investment Management is a boutique investment manager serving both institutional and individual clients. We are committed to bringing innovative thinking to our clients through investment strategies that are designed to be different from the mainstream. We are based in Winter Park, FL, and are affiliated with Lyons Wealth Management (www.lyonswealth.com).
At Lyons Investment Management
We are grounded in historical investment research, which tells us what has and hasn't worked in the past. Using this as a starting point, with the knowledge that situations change and there's no guarantee that any tool will remain effective, we create investment strategies that seek to have two important qualities:
First, our strategies will typically focus on segments of the market that we believe have attractive long term returns. This often comes at a price of being out of favor in the short run.
Second, they operate in areas of market inefficiency where we think our research driven techniques for picking stocks are more likely to have greater efficacy.
At Lyons We Believe
Delivering better returns on a sustainable basis can only come from using a superior process based on insight into investor behavior. To that end, we have spent over 30 years researching how equity prices react in a variety of situations and under different conditions.
We believe that this process is best applied to companies that are most likely to be inefficiently priced, such as smaller companies both in the US and in international markets.
Separate Account Management
Lyons Investment Management uses separately managed accounts for our clients. A separately managed account is a portfolio of securities directly owned by the investor and managed according to a specific strategy by a professional investment manager. In other words, you pick the strategy and fund the account, and we do the rest. This differs from mutual funds and ETFs in that each portfolio is unique to a single account instead of being pooled together with other investors. A separately managed account can help you reach your individual and specific financial goals by combining the benefits of professional money management with the added flexibility, control and tax advantages of owning individual securities. While separately managed accounts were historically only available to the very wealthy, improvements in technology have brought down the minimum account size required to effectively manage such an account.
We currently work with a list of broker dealer and custodial firms where our client assets are held. It's also possible that we might be able to manage your account at your current broker. We will help you set up an account which will be used only for our management, and then we will request that you sign a contract with us covering our obligations for that account and specifying our fees. Once the setup is done, we'll manage the account with one or more of our investment strategies that we will help you select according to your goals. Over the course of our relationship we'll be there to assist with any requests you might have. The relationship with us can be suspended or terminated at any time, and you can also add or remove funds from the account as it suits your needs.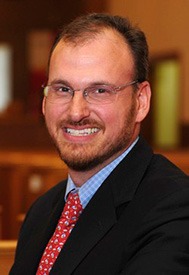 Mark D. Zavanelli, CFA
President, Chief Investment Officer
Mark is a Chartered Financial Analyst with over 25 years of experience as an investment professional, specializing in quantitatively based investment strategies. He joined Great Northern Capital (d.b.a. Lyons Investment Management) as President in 2013. Previously, he served as President of ZPR Investment Management and as a Senior Portfolio Manager and Co-Team leader for the Main Street Team at Oppenheimer Funds. Mark received a B.S.E (Cum Laude) from the Wharton School at the University of Pennsylvania in 1992.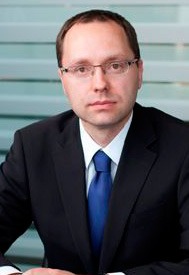 Vaidas Petrauskas, CFA
Portfolio Manager, International Equities
Vaidas has 20 years of experience in the investment research and management industry. He is a CFA (Chartered Financial Analyst) charterholder since 2004. He has a long history working with both Great Northern Capital (d.b.a. Lyons Investment Management) and ZPR Investment Management. In addition, Vaidas has served as the CEO of a registered asset management company in Lithuania, a mutual fund manager, and head of quantitative research. He received a B.B.A from Stetson University (Florida) in 2000 and currently lives in Vilnius, Lithuania.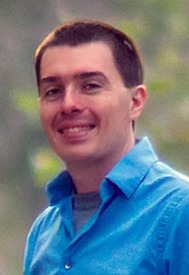 Joshua Teater
Director of Operations
Joshua joins Great Northern Capital (d.b.a. Lyons Investment Management) with over 10 years of experience in Operations. Previously, he served as the Director of Operations for ZPR Investment Management. Joshua earned his bachelor's degree in finance from the University of Central Florida in 2011.